AS FEATURED ON CBS NEWS CHICAGO
---
YourPassion1st was recently featured on CBS News Chicago. This inspiring video segment showcases the transformative work of YourPassion1st, highlighting the stories of individuals whose lives have been forever changed by the organization's unwavering commitment. Watch the video and witness the incredible power of following your passion with YourPassion1st.
EMPOWER YOUNG ADULTS AND
TRANSFORM OUR COMMUNITIES
---
Young adults build confidence and tap into their talents through our events, festivals, and workshops. We offer coaching & mentorships to help develop their mental health and passion in pursuit of lucrative, self-rewarding careers.

Program start date May 22
Young adults (14-24 yrs) take advantage of festival appearances, skill-building projects, mental health workshops, 1-on-1 mentorships, & employment opportunities. Limited Capacity (50 Participants)
Chicago (15)
Brazil (10)
Africa (10)
Worldwide (15)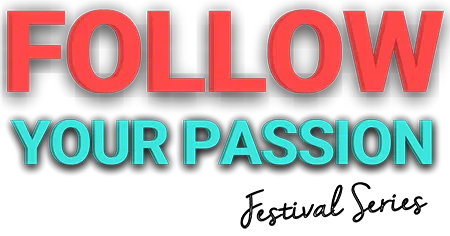 Our festivals and events provide cross-cultural networking, exciting employment opportunities, onsite hands-on experience within different industries, exposure to industry leaders, plus an introduction to coaching and mentorship programs.
MAKE A DIFFERENCE BY
SUPPORTING YOURPASSION1ST
---
Through project-based learning, our young adults' curiosity becomes a light switch that can generate self-motivation and confidence, which are critical ingredients to transforming their communities. Passionate mentors, industry leaders, and an outgoing youth advisory board lead our teams.
INSPIRING YOUNG ADULTS AROUND THE WORLD
PRINCIPLES OF PASSION PODCAST
Principles of Passion Podcast is focused on bringing on guests that have overcome adversity while finding, defining, or following their passion. Two of the greatest systemic issues in our country today are the employment and achievement gaps amongst minorities.
By captivating our audience with relatable anecdotal stories of achievement through adversity by folks of varying backgrounds, our platform is focused on inspiring under-resourced communities, as we connect them to folks "like them," they may have otherwise not had the opportunity to meet.
CHECK OUT OUR EVENTS
Experience a direct difference in realizing your goals as attendees work on finding, defining, and following their passion. Our festivals, workshops, and events inspire you to explore the endless possibilities that align with your passion. You will have the opportunity to hear from industry leaders, as well as participate in transformative learning exercises, demonstrations, and discussions.
Our goal is to help you experience new things as well as old things from a new perspective in a transformative, collaborative, and entertaining setting.
NEW MERCH AVAILABLE
Support YourPassion1st and pick up some of our merch today! We have everything from clothes to mugs to pick from. Inspire and Be Inspired!